From COVID to lost jobs, 2020 has been a difficult year for lots of individuals and families. We are aware of the many people in need. That's why we are accepting food donations for the Northeast Iowa Food Bank here in Waterloo.
"As Thanksgiving is my favorite holiday, I wanted our practice to give back to those in need. This is our 15th year of holding the food drive as a way of letting hurting families know we care and are here for them," said Dr. Troyer.
Donations will be accepted now through Friday, November 20th. Our goal is 1000 pounds of donated food!
Items Needed
We are accepting donations of the following:
4 (14-16oz) cans of vegetables
2 (14-20oz) cans of fruit
2 (5oz) cans of tuna
2 (14-16oz) cans of beans
1 (10oz +) box of whole grain cereal
2 boxes of stuffing
2 (28oz) cans of soup
2 (10.5oz-15oz) cans of creamed soup
1 (64oz) container of 100% fruit juice
1 (40 oz) jar of peanut butter
1 (14 oz box or 5 lb. bag) rice
Donate All Items & Get a Free First Visit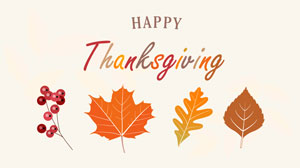 Any new patient who donates all the items on this list will receive their first visit with us at no charge! That's a $370 value! Dr. Troyer will perform an initial exam and take X-rays. Existing patients who donate to the food drive will be awarded "Troyer cash" that can be used toward their care plan or a pillow.
"I'm so thankful to have come through this year and keep people as healthy as possible through upper cervical chiropractic care," said Dr. Troyer.