To celebrate the expansion of our practice, we held a ribbon-cutting event on September 10 at our Cedar Falls clinic. The event was attended by about 50 people, including several Grow Cedar Valley ambassadors and Mayor Green.
Dr. Troyer and Dr. Speed gave informative health talks about inside out healing and how in today's world it's more important than ever to have a healthy spine and nervous system – to keep your body strong and healthy, no matter who or what we come in contact with! Two chiropractic students from Palmer College of Chiropractic assisted in the event.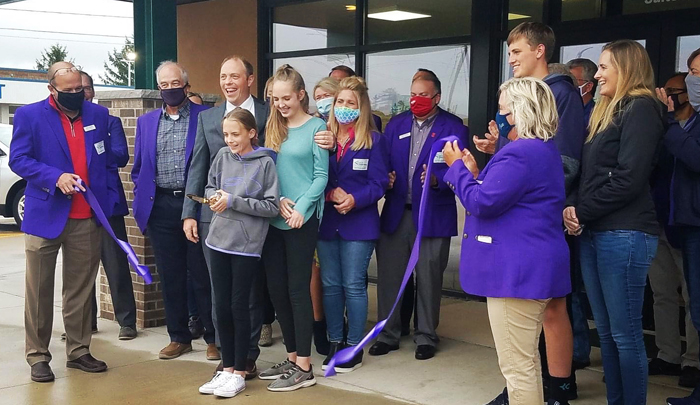 Event Highlights
The ribbon-cutting celebration also included the following:
Tours of our expanded facility. Our extensively renovated clinic now boasts 3,200 square feet and was previously 1,800 square feet.

Kendall from local radio station Mix 93.5 was on hand to make the event even more fun and lively. He did some live look-ins, a Facebook Live and interviewed many attendees, including Dr. Troyer's 10-year old daughter Madelyn!

Drawings for four free visits to the clinic, special pillows for back sleepers, arcade tickets and a gift certificate to Mall of America. The winners were notified after the event.

Our scrumptious Mac n Cheese bar was also a BIG hit, from Miller's Top Fuel BBQ. Toppings included pulled pork, french fried onions, Ranch, salsa, Doritos, and sriracha sauce. It was definitely something people were talking about!
Representatives from House of Hope and the Cedar Bend Humane Society were on hand to share with attendees information about their charities.
Stay Tuned for Upcoming Events
We love engaging with the community through events like the recent ribbon cutting. Keep your eye out for information on our next Friends and Family Day event!