About Upper Cervical Health Centers
I'm just the facilitator—chiropractic care is designed to enhance your own innate ability to heal yourself."

Dr. Troyer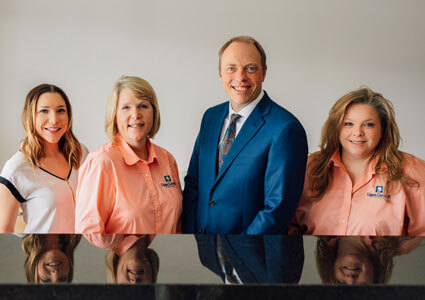 At our practice, the entire team has one ultimate goal: To help you heal better, naturally. It's our philosophy that the body is a self-healing organism, with the nervous system controlling function. We want to restore your body's ability to heal itself by removing nervous system interference through focused, gentle upper neck adjustments.
We promise to always treat patients as if they were a part of our family, because when you're with us, that's exactly what you are. We aim to be a source in your journey to health that you can trust and count on.
At the end of the day, we believe that health isn't a luxury—it's a necessity—and one that you deserve.
Wellness for Life
While many patients come to us in pain or with some form of complaint, we subscribe to the belief that an ounce of prevention is worth a pound of cure—this means that after we restore your body's ability to heal itself, you can choose to continue to visit us for maintenance care to prevent the problem from reoccurring.
Over the course of his career, Dr. Troyer has had the pleasure of seeing patients change before his eyes—most notably, a young woman who was in a car accident at just 15 years old. She experienced horrific side-to-side whiplash that left her in constant pain that was so bad, she didn't see much of a future for herself.
After spending time at countless doctor's offices, her grandmother recommended she give our practice a try. While she was less than thrilled to visit, as she didn't expect results, we were able to provide her with focused relief to get her life back on track—and even graduate from high school. Her pain improved so much that she was able to give her friends and family members hugs again, and even got off of three different medications for pain.
That's the true power of chiropractic care, and we're blessed to see it daily.
MEET DR. TROYER »
Discover the Difference Chiropractic Can Make for You
Dr. Troyer would love to answer any questions you have about upper cervical care and determine how it may help improve your health. If you'd like to get started by learning more, contact our team today to book an appointment.
We can't wait to welcome you into the practice!

About Upper Cervical Health Centers | (319) 266-5934